DE CD/LPx2 Flabbergast DLP21082
side a
Entrance - [MP3]
Escalator
side b
Window
Smashed - [MP3]
Curtain
December 3, 1989
side c
December 2, 1989 - [MP3]
side d
Air - [MP3]
Evening
LP released in an edition of 500 copies.
A very limited LP edition (perhaps as low as a single copy) of the LP test pressing was issued featuring an original photo mount, hand lettering by Christoph Heemann and autographs of all involved.
CD Released in an edition of 2000 copies.
Mimir, as described by Christoph Heemann (ex-HNAS) is textural/atmospheric music made using mostly analog electronics and some accoustic instruments : guitar, flute, violin etc. The project started out of mutual interest toward making textural music and began as tape exchanges between CH and Ka-Spel/Knight that ended up by recording sessions together in Christoph's studio in Aachen. Ka-Spel said in an interview that Mimyriad (and the yet unreleased third Mimir album) is much closer to what they tried to achieve originally, while the first album is partly considered by them as a failure because CH (who mixed both albums) was too respectful of the individual contributions and didn't succeeded in making it a "whole". Personally though, I still like the first album very much. The music itself don't really compare to anything by LPD but this "textural" approach is often present one way or the other in their music. Many of the "Premonition" tracks, part of Four Days, "The Andromeda Suite," "Catch a match," many solo tracks by Ka-Spel such as "Fuse," "The Colour Xhine," "Colour me vexed, Desiree," Silverman's Dream Cell etc. - all of them are sounding quite differently but are somehow still close in their approach to what they've done with Mimir. - Dominic Audy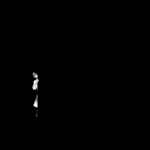 Entrance / Escalator / Window
Smashed
Curtain / December 3, 1989
December 2, 1989 / Air
Evening
A completely remixed/reworked version of the first Mimir album which was originally recorded between 1989/'90 and released in 1991: Edward Ka-spel, Andreas Martin, Silverman and Christoph Heemann concentrate on a variety of analog synths and Krautrock guitars: '...immediately after he caught sight of the lights marking the town, he pressed the ejection button and felt himself flung upward with a greater violence than he had expected. For a moment he was enveloped in darkness; then, as his body spun, he saw the lights of the town again. His fall was slackening and suddenly, as the chute popped open to its full extent, he was jerked sidewise and began swinging in wide arcs. An updraft caught the chute, forcing it back toward the looming peaks and slowing the swinging; but in a moment it slid out of the updraft and was floating smoothly downward.
A remixed and remastered version of the original 2xLP & CD. While some things were cut, like the lengthy vocal intro during "Air," the disc is 73:33 - over two minutes longer than the first edition CD.
Edward Ka-Spel: "Christoph Heemann spent a year re-interpreting the sessions that constituted the first Mimir album and the result could never be described as a mere 'remix'. In fact it sounds like a new album, and one hell of a new album to be precise. A beauty."