Blod, "Livets Ord"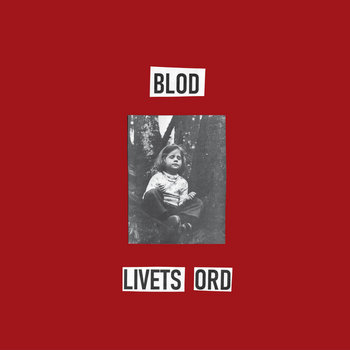 Low-key synth & keyboard studio album by Swedish all-rounder Gustaf Dicksson. Limited edition of 300 copies with insert.

From the early days of the found-sounds recordings (like the downright scary Unga Röster album and the hilarious Mandys Bil 7"), the homespun kitchen recordings/tape collages of the still-going Idiotmusik series to the more carefully elaborated and precise Leendet Från Helvetet and Knutna Nävar albums, the massive Livets Ord dropped like a bomb when it originally surfaced as a self-released cassette in 2018.

Heavily based on synths and keyboards and clocking in on no less than close 70 minutes over 4 LP-sides, this is arguably THE epic album from the cluster around the Förlag För Fri Musik empire. Gustaf Dickssons' fascination for christianity/religious assemblies shines through once again, the title Livets Ord ("The word of life") derived from the Swedish free church/sect with the same name that was based in Uppsala between 1983-2013 and casting a pastoral shadow over the ambient music of the album. While dabbling with a long tradition of kosmische musik and private-pressed new age wonders, Blod's now patented sound of a Björn Isfält-gone-sour still lingers throughout the entire recording. A cornerstone in contemporary Gothenburg underground music. Featuring guest appearances by Emelie Thulin and Jerker Jarold.
More information can be found here.