David Berman, 1967-2019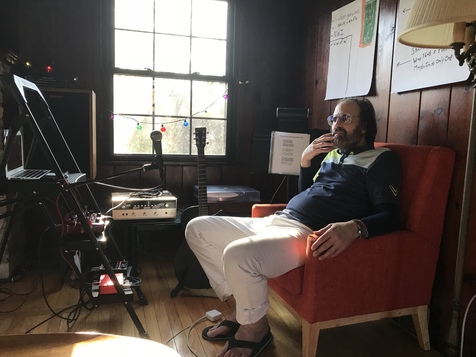 Our hearts go out to the friends and family of David Berman, a beloved cult figure who was one of the most brilliant and poetic lyricists of his generation.  He was best known as the sole constant member of Silver Jews, which he formed with Stephen Malkmus and Bob Nastanovich in the late '80s.  Though Malkmus and Nastanovich were soon drawn away by the demands of their other band Pavement, Berman kept the band going with a shifting array of like-minded collaborators (1996's The Natural Bridge with New Radiant Storm King is a personal favorite).  Throughout it all, Berman remained a deeply reluctant live performer with an open aversion to touring, though he occasionally did public readings of his writings.  Consequently, he surprised everyone by finally touring with Silver Jews in 2005 in support of Tanglewood Numbers.
Berman released one more album after that tour, then famously ended the band in 2009, vowing "to stop before we got bad" and planned to instead devote himself to undoing the influence of his lobbyist father ("I am the son of a demon come to make good the damage.").  Eventually, however, Berman was drawn back to music, unveiling a new project (Purple Mountains) that debuted on Drag City in July.  At the time of his death, the ensemble was poised to embark upon their inaugural US tour.
Many wonderful tributes have been written about Berman's life and work this week.  This is an especially fine one:
https://www.newyorker.com/culture/postscript/david-berman-made-us-feel-less-alone