2022 Annual Readers Poll: The Results
The Brainwashed Readers Poll aims to be set apart by other online music polls. The staff and contributors aren't here to dictate to readers what we think people should be enjoying, we welcome the community to voice their opinion, and then we add our bits and pieces after.
Thanks again to all who have taken part in this year's Readers Poll. And thanks to all for your patience as this was the first year voting began after the year ended. Lots of surprises this year but keep in mind we all have been voting on what we liked and the items that seem to overlap the most with people rise to the top. See something missing? Sorry, it's a readers poll, participate more next year!
And here they are:
Album of the Year
Oren Ambarchi, "Shebang" (Drag City)
"A deserving winner! Probably my favorite album from Ambarchi's more fusion-inspired rhythm-driven era." — Anthony D'Amico
"The breadth of Ambarchi's catalog can be quite intimidating, especially as he is historically defying genres, classifications, and expectations. His previous recordings with Johan Berthling might have been somewhat of an indication for what to expect, along with the other release on Drag City from this year, but I was completely unprepared for how amazing this album is." — Jon Whitney


Caterina Barbieri, "Spirit Exit" (Light-Years)


"Her development as a composer and arranger is nothing short of spectacular. This is a magnificent album." —

Jon Whitney
"The Italian synth sorceress lets some dance and pop elements into her world of hypnotic arpeggios and spacy, neon-lit futurism. I especially loved "At Your Gamut" and its chopped-up techno deconstruction ("Terminal Clock").

—

Anthony D'Amico




Lucrecia Dalt, "¡Ay!" (RVNG Intl.)


"I definitely did not expect Dalt to drop a sexy sci-fi tropical album last year, nor did I expect it to feel like such an effortless and natural direction for her. Hopefully a similarly sensuous companion album from Aaron Dilloway is not far behind." —

Anthony D'Amico


Bitchin Bajas, "Bajascillators" (Drag City)


"Bitchin Bajas historically delve too far into the new age side of the psychedelia spectrum for my taste, but the 'tropical Steve Reich' magic of 'Amorpha' won me over on this one." —

Anthony D'Amico


Bill Orcutt, "Music For Four Guitars" (Palilalia)


"Four tracks means four times as much Bill Orcutt. Yet another dazzling and sometimes surprising opus from an avant-guitar visionary on one hell of a hot streak." —

Anthony D'Amico


The Soft Pink Truth, "Is It Going To Get Any Deeper Than This?" (Thrill Jockey)


"Drew Daniel rounds up a murderers' row of collaborators for an endearingly sincere disco homage. Gets a bit trippier and more eclectic than the EP, but its similarly great (and fun as hell)." —

Anthony D'Amico
"Drew has continued in the trajectory from the last album to construct something even more epic and mature. But even when I tried to give him this compliment in person he snickered, so I'm glad he still considers SPT his space to have fun." — Jon Whitney


Matmos, "Regards/Ukłony dla Bogusław Schaeffer" (Thrill Jockey)


"An edgy yet playful elegy packed with surprises." —

Duncan Edwards


Širom, "The Liquified Throne of Simplicity" (Glitterbeat)


"Sounds like the lost freak-folk recordings of a krautrock commune living in a jungle. One of my favorites, unsurprisingly." —

Anthony D'Amico


Carla dal Forno, "Come Around" (Kallista)
"I enjoyed the eclectic new influences that crept into this album (girl groups, tropical rhythms, etc.). The somnambulant post-punk anthem 'Stay Awake' is especially wonderful." — Anthony D'Amico


Gnod, "Hexen Valley" (Rocket)


"I did not personally find this to be one of Gnod's strongest releases. It's a powerful onslaught as they hammer home the sludge, but I found it to be too repetitive and lacking their typical inventiveness. That said, I'm still looking forward to their next release." —

Eve McGivern
"One of my favorite albums of 2022 to play BLISTERINGLY LOUD (along with the Veldt album which sadly didn't crack the top 100)." — Jon Whitney


Cosey Fanni Tutti, "Delia Derbyshire: The Myths And The Legendary Tapes" (Conspiracy International)
Kali Malone, "Living Torch" (Portraits GRM)


"More slow-burning magic from the ever-fascinating Malone, but with a small ensemble this time around. I didn't definitely expect to get so absorbed In a recording of a site-specific performance." —

Anthony D'Amico
"I did not think Kali Malone could ever match The Sacrificial Code, but she has. It is utterly bemusing that this album makes the list, though, while Delphine Dora's Hymnes Apophatiques gets the complete cold shoulder." —

Duncan Edwards




Pan•American, "The Patience Fader" (Kranky)


"Another ethereal beauty from the great Pan•American. I'm glad to see this one in the Top 20, well deserved. This release continues to prove Pan•American timeless yet continues to flow with the times." —

Eve McGivern


"While the cover depicts a cold, overcast, grey time of year I found myself using this album as a soundtrack to warm, clear summer nights outside under the stars. This is my favorite album from Mark Nelson in the last 20 years." – Jon Whitney


Carmen Villain, "Only Love From Now On" (Smalltown Supersound)


"I loved this album's Fourth World feel in general, but the haunted exotica of 'Portal' is especially brilliant." —

Anthony D'Amico


Earthen Sea, "Ghost Poems" (Kranky)
Sam Prekop and John McEntire, "Sons Of" (Thrill Jockey)
Dry Cleaning, "Stumpwork" (4AD)
Oren Ambarchi / Johan Berthling / Andreas Werliin, "Ghosted" (Drag City)
"Another stellar year for Oren Ambarchi. Ghosted is every bit as magnifcent as Shebang."- Duncan Edwards


Current 93, "If a City Is Set Upon a Hill" (House of Mythology)
Ian William Craig, "Music for Magnesium_173" (Fat Cat)
Alabaster DePlume, "Gold" (International Anthem)


"I was fully prepared to dismiss this as merely The Album After

To Cy & Lee

but, despite some annoying vocals and hype,

Gold

has some gorgeous moments and a spirtual groove." -

Duncan Edwards


Andrew Chalk, "The Circle of Days 5" (Faraway Press)
Diamanda Galás, "Broken Gargoyles" (Intravenal Sound Operations)
"Even after close to four decades of listening to Diamanda's music, words escape me when trying to describe her music. She is beyond classification, genre-defiant, peerless, and her subjects take time to thoroughly comprehend. There's no room for passive listening to her. Nothing of hers doesn't command attention, and this is no exception. I know that sounds vague but the longform sound sculptures like Broken Gargoyles are so dense with meaning through multiple movements, that it's best to just stop talking and listen." — Jon Whitney


Andrew Chalk, "The End Times" (ICR)
Bill Callahan, "YTI⅃AƎЯ" (Drag City)
Christina Vantzou, "Nº5" (Kranky)
The Smile, "A Light for Attracting Attention" (XL)


"Whoah! I can't believe this isn't much higher ranked. Is it because people are sick of Thom Yorke, or a certain other band of his? I found this to be far better than anything he (or they) have ever released, and it quickly became one of my albums of the year. I hope more people will give it a listen and then push it up in their own personal ranks." —

Eve McGivern


Brainwaltzera, "ITSAME" (FILM)
Mary Lattimore & Paul Sukeena, "West Kensington" (Three Lobed)
Loop, "Sonancy" (Cooking Vinyl)


"While I generally prefer Loop's lengthier songs, this more concise album is an excellent return after all these years." —

Creaig Dunton


"

While this is not, say, A Gilded Eternity, it's a solid addition to their stellar catalog. This is a refreshed Loop, and easily one of the most anticipated releases of 2022."

—

Eve McGivern




Horace Andy, "Midnight Rocker" (On-U Sound)
"Paired with its partner, Midnight Scorchers, Andy and Sherwood have packed an astounding 1-2 punch: contemporary, relevant, and powerful." — Jon Whitney


Ak'Chamel, "A Mournful Kingdom of Sand" (Akuphone)


"Masked mariachi-mad psych weirdos who seem like they just materialized from a Jodorowsky-inspired nightmare. If that doesn't grab your attention, I don't know what to tell you, buddy. A worthy and inspired follow up to

The Totemist

." —

Anthony D'Amico


Nonconnah, "Don't Go Down To Lonesome Holler" (Ernest Jenning)


"A mind-melting avalanche of weird shoegaze sound collage magic. Probably my single favorite album of the year (albeit currently tied with Voice Actor)." —

Anthony D'Amico


HTRK, "Death is a Dream" (N&J Blueberries)
Sam Prekop, "The Sparrow" (TALmusic)
Duster, "Together" (Numero Group)
claire rousay, "everything perfect is already here" (Shelter Press)
Horace Andy, "Midnight Scorchers" (On-U Sound)
Félicia Atkinson, "Image Langage" (Shelter Press)


"Another year, another gorgeous, immersive, and endlessly mysterious Félicia Atkinson album with a unique theme. Feels like one of her strongest releases to date, but I suspect I've probably said the same thing about at least three other Atkinson releases in recent memory because she keeps releasing great albums." —

Anthony D'Amico


Makaya McCraven, "In These Times" (International Anthem)
Daniel Avery, "Ultra Truth" (Mute)
Wet Leg, "Wet Leg" (Domino)


"The world needs more upbeat, clever tunes that are undeniably infectious, especially during times which continue to make us more polarized and isolated. It often feels that the days of the rock band are long gone in a world that favors the solo performer. But then something like this thankfully somehow manages to break through the dreck and bring people back together as a community to enjoy music together again." —

Jon Whitney


Anna von Hausswolff, "Live at Montreux Jazz Festival" (Southern Lord)
Dälek, "Precipice" (Ipecac)
Madeleine Cocolas, "Spectral" (Room40)
Jesu, "Pity / Piety" (Avalanche)
Eli Winter, "Eli Winter" (Three Lobed)


"Broadrick slows the immense Jesu sound to a crawl to create the soundtrack for a mountaineer hanging on for dear life in the snow. —

Matthew Jeanes


Christina Vantzou, Michael Harrison and John Also Bennett, "Christina Vantzou, Michael Harrison and John Also Bennett" (Séance Centre)
Nik Colk Void, "Bucked Up Space" (Editions Mego)
The Legendary Pink Dots, "The Museum of Human Happiness" (Metropolis)
William Basinski & Janek Schaefer, ". . . on reflection" (Temporary Residence)


"This first collaboration between Jelinek, Basinski, and a gaggle of unwitting birds apparently took eight long years to come to fruition, but it definitely wound up in the right place in the end. Essentially just a single brief piano passage beautifully twisted, stretched, layered, and dissolved into a shape-shifting and poignant album-length reverie. Sublime minimalist perfection." —

Anthony D'Amico 


Cate Le Bon, "Pompeii" (Mexican Summer)
KMRU, "there was nothing in between" (self-released)
Marisa Anderson, "Still, Here" (Thrill Jockey)
Andrew Chalk, "Dreams" (Faraway Press)
Roy Montgomery, "Camera Melancholia" (Grapefruit)
Edward Ka-Spel, "Conspiracy Of Pylons" (self-released)
This Immortal Coil, "The World Ended A Long Time Ago" (Ici d'ailleurs)
Sarah Davachi, "Two Sisters" (Late Music)
Rat Heart Ensemble, "A Blues" (Shotta Tapes)
Ryoji Ikeda, "Ultrasonics" (Noton)
The Advisory Circle, "Full Circle" (Ghost Box)
Billy Woods, "Aethiopes" (Backwoodz)
Colin Stetson, "Chim​æ​ra I" (Room40)
Raum, "Daughter" (Yellowelectric)
Lustmord, "The Others [Lustmord Deconstructed]" (Pelagic)
Laura Cannell, "Antiphony Of The Trees" (Brawl)


"Cannell shows no sign of either slowing down or letting the standard of her releases dip. As here where she uses a neglected instrument - the recorder - to celebrate the sacred, otherworldly, aspect of birdsong " —

Duncan Edwards


Mabe Fratti, "Se Ve Desde Aquí" (Unheard Of Hope)
Ami Dang, "The Living World's Demands" (Phantom Limb)
Kyle Kidd, "Soothsayer" (American Dreams)
Cucina Povera, "Tuhka" (Infinite Greyscale)


"Maria Rossi's collaboration with Ben Vince seemed to get most of the attention this year, but this single-sided solo album is absolute heaven. Both pieces are mesmerizing, gently hallucinatory delights." —

Anthony D'Amico


Erik K. Skodvin, "Schächten" (Miasmah)
Deathprod, "Sow Your Gold In The White Foliated Earth" (Smalltown Supersound)
B. Fleischmann, "Music for Shared Rooms" (Morr Music)
Big Thief, "Dragon New Warm Mountain I Believe in You" (4AD)
Just Mustard, "Heart Under" (Partisan)
Rachika Nayar, "Heaven Come Crashing" (NNA Tapes)


"I've listened to this album roughly a dozen times and still can't decide how I feel about it. On the one hand, there are plenty of swooningly lush and lovely moments. On the other, the new 'vivid, fluorescent, cinematic maximalism' almost makes it feel more like an M83 album than a Rachika Nayar album." —

Anthony D'Amico

.




Jeff Parker ETA IVtet, "Mondays at the Enfield Tennis Academy" (Eremite)
Clarice Jensen, "Esthesis" (Fatcat)
caroline, "caroline" (Rough Trade)
Scanner & Modelbau, "Loess" (Moving Furniture)
Saloli, "Ghosts: Music For Piano vol. 2" (self-released)
Kelly Lee Owens, "LP.8" (Smalltown Supersound)
KMRU, "Temporary Stored" (self-released)
Ellen Arkbro & Johan Graden, "I get along without you very well" (Thrill Jockey)
Rafael Anton Irisarri, "Sacred Hatred" (Black Knoll)
Beach House, "Once Twice Melody" (Bella Union)
Treasury of Puppies, "Mitt Stora Nu" (Discreet)


"Discreet was releasing killer drone albums and weird hiss-soaked bedroom art-pop gems left and right last year. This one is a fine example of the latter, but Arv & Miljö, Gothenberg Sound Workshop, Klara Livet, Jon Collin, and Astrid Øster Mortensen brought the heat as well (and that isn't even a complete list)." —

Anthony D'Amico


Julia Sabra and Fadi Tabbal, "Snakeskin" (Beacon Sound)


"This album floored me. So haunting, so beautiful, and gnarled and unsettling in all the right ways. A collaboration made in heaven. The moment when the snare kicks in on 'All the Birds' delights me every single time that I hear it." —

Anthony D'Amico


Pale Sketcher, "Golden Skin" (Give/Take)
Postcards, "In Parenthesis Vol. 1" (self-released)
"The next best thing to discovering Snakeskin was learning about Julia Sabra's shoegaze/dreampop band. This particular album is not an especially representative one, as it was recorded live with borrowed gear during a brief residency in the ancient city of Jbeil, but the looseness and spontaneity of these recordings suit the band extremely well."

—

Anthony D'Amico


Raphael Loher, "Keemuun" (Three:Four)
ulla, "foam" (3 X L)
Marina Herlop, "Pripyat" (PAN)
Julia Reidy, "World in World" (Black Truffle)


"Reidy has always been a reliably compelling and adventurous guitarist, but this batch of shorter, more focused pieces felt especially revelatory. I was especially impressed with how close 'Holding Onto' comes to resembling a killer indie pop single despite its haunting, broken-sounding dissonance." —

Anthony D'Amico


Tangerine Dream, "Raum" (KScope)
Huerco S., "Plonk" (Incienso)
Anteloper, "Pink Dolphins" (International Anthem)
CS + Kreme, "Orange" (The Trilogy Tapes)
Edward Ka-Spel, "100 Seconds To Midnight" (self-released)
"Once again a stunner of a year for Ka-Spel with four fantastic full-length solo albums, a full-length Dots LP, and various singles,... I'm still trying to familiarize myself with the nine solo albums from 2021! I'll get there." — Jon Whitney

Single of the Year
Mary Lattimore, "Moon Over Deetjen's" (self-released)
"Exactly the sort of rippling, bittersweet dreaminess that I always hope for in a new Mary Lattimore single." — Anthony D'Amico


The Soft Pink Truth, "Was It Ever Real?" (Thrill Jockey)


"The best moments on this EP sound like Goblin and Coil teaming up to throw a sexy, psychedelic disco party." —

Anthony D'Amico


"In 1997 I visited Chicago and Thrill Jockey's HQ, Peter Christopherson gave me a Black Light District LP to hand to them for consideration but they passed. Great to see Coil finally ending up on Thrill Jockey, if only indirectly!" —

Jon Whitney


The Legendary Pink Dots, "The Legendary Pink Dots' Hallowe'en Special 2022" (self-released)


" I keep expecting Edward Ka-Spel to eventually run out of great ideas for these, but he just keeps pulling more rabbits out of his hat. An exquisite annual pleasure (along with the Christmas song)." —

Anthony D'Amico


Nailah Hunter, "Forest Dwelling" (Longform Editions)
"Yes please, more long, beautiful pieces from Ms. Hunter." — Jon Whitney


Burial, "Antidawn" (Hyperdub)
KMRU, "Imperceptible Perceptible" (Longform Editions)
Midwife, "Sickworld" (Hardly Art)
"Until we get a new album from Madeline Johnston, she has gifted us another breathtaking masterpiece, this time in the form of a nearly seven minute piece opening up her heart and sharing her feelings on a world desperately in need of healing. " — Jon Whitney


The Legendary Pink Dots, "The Legendary Pink Dots' Christmas Special 2022" (self-released)
Andrew Chalk, "Bright Rivers Run / Shimmer in the Sun" (Faraway Press)
"Originally released back in 2015 on a 7" from the Japanese label Meditations, these two small electronic tunes are a little slice of heaven, showcasing Chalk's ability to create compact melodic pieces that are just as beautiful as the epic long, sprawling masterpieces he has become cherished for. " — Jon Whitney


Dean McPhee, "Cosmos/Ether" (Reverb Worship)
Esau, "Other Places" (self-released)
Karate, Guns & Tanning, "Graffiti Children" (Turntable Kitchen)
Pan•American, "Alpalhão" (self-released)
Sam Prekop, "Saturday Sunday" (Longform Editions)
Carmen Villain, "CV x Actress" (Smalltown Supersound)
Nonconnah, "At the River of Hell You're a Sparrow" (self-released)
Bauhaus, "Drink the New WIne" (self-released)
Four Tet, "Mango Feedback" (Text)
Dummy, "Mono Retriever" (Sub Pop)
Big Blood, "Weird Road" (Don't Trust the Ruin)
Source Direct, "Snake Style 2" (Tempo)
Dummy, "Hallogallo (Live)" (self-released)


"I loved how they covered this, and lots of folks have covered it for sure. Dummy just seems effortlessly tuneful, no matter what they do." —

Eve McGivern


Pan•American, "Both Noun and Verb" (self-released)
Laura Cannell, "We Long to be Haunted" (Brawl)
ulla strauss, "Hope Sonata" (Longform Editions)
[V/A], "Send the Pain Below" (The Flenser)
Actress, "Dummy Corporation" (Ninja Tune)
Fovea Hex, "All Those Signs (EarthPercent Mix)" (Janet)


"No. There were not 27 better singles in 2022." —

Duncan Edwards


perila, "corridor between days" (Longform Editions)
Burial, "Streetlands" (Hyperdub)
Springtime, "Night Raver EP" (Joyful Noise)
House of Harm, "Feel My Heart Beat / In Threes" (self-released)
Madeleine Cocolas, "A Memory, Blown out" (Room40)
Nailah Hunter, "Forest Dark" (self-released)
serpentwithfeet, "I'm Pressed" (Secretly Canadian)
The Veldt, "Check Out Your Mind EP" tied with "Electric Revolution (Rhythm and Drone) EP" (5BC)
"They were easily in my personal top 10 with their majestic Entropy is the Mainline To God LP and these two preceding singles were only a hint at its greatness." — Jon Whitney


ESG, "Not My First (Rodeo)" (self-released)
"Continue to be bringing it, although the recorded version of this doesn't capture the power of the group as a live entity. One of my favorte shows from last year." — Jon Whitney


Ela Minus & DJ Python, "♡ EP" (Smugglers Way)
Jason Molina, "The Lamb and Flag I" (Secretly Canadian)
FIRE! w/Stephen O´Malley & David Sandström, "Requiēs" (Rune Grammofon)
Lia Kohl, "Untitled Radio (futile, fertile)" (Longform Editions)
foodman, "Percussion Oyaji" (Longform Editions)
James Bangura, "Wichita" (Incienso)
Matt LaJoie, "Trine" (Longform Editions)
Munchi, "The Mambo Detanao EP" (Nyege Nyege Tapes)
Natalie Rose LeBrecht, "Star Water Shapeshift" (Longform Editions)
Solomon Fesshaye, "Star City / Save Our Place" (Ghostly)
TSVI & Loraine James, "53" (AD93)
Gavilán Rayna Russom, "Trans Feminist Symphonic Music" (Longform Editions)
Sun's Signature, "Sun's Signature" (Partisan)


"Kind of surprised Liz Fraser produced by Thighpaulsandra didn't score higher with brainwashed readers." —

Jon Whitney
"I'm with Jon; this was a stellar single, and a perfect release for the Brainwashed audience." — Eve McGivern
Compilation of the Year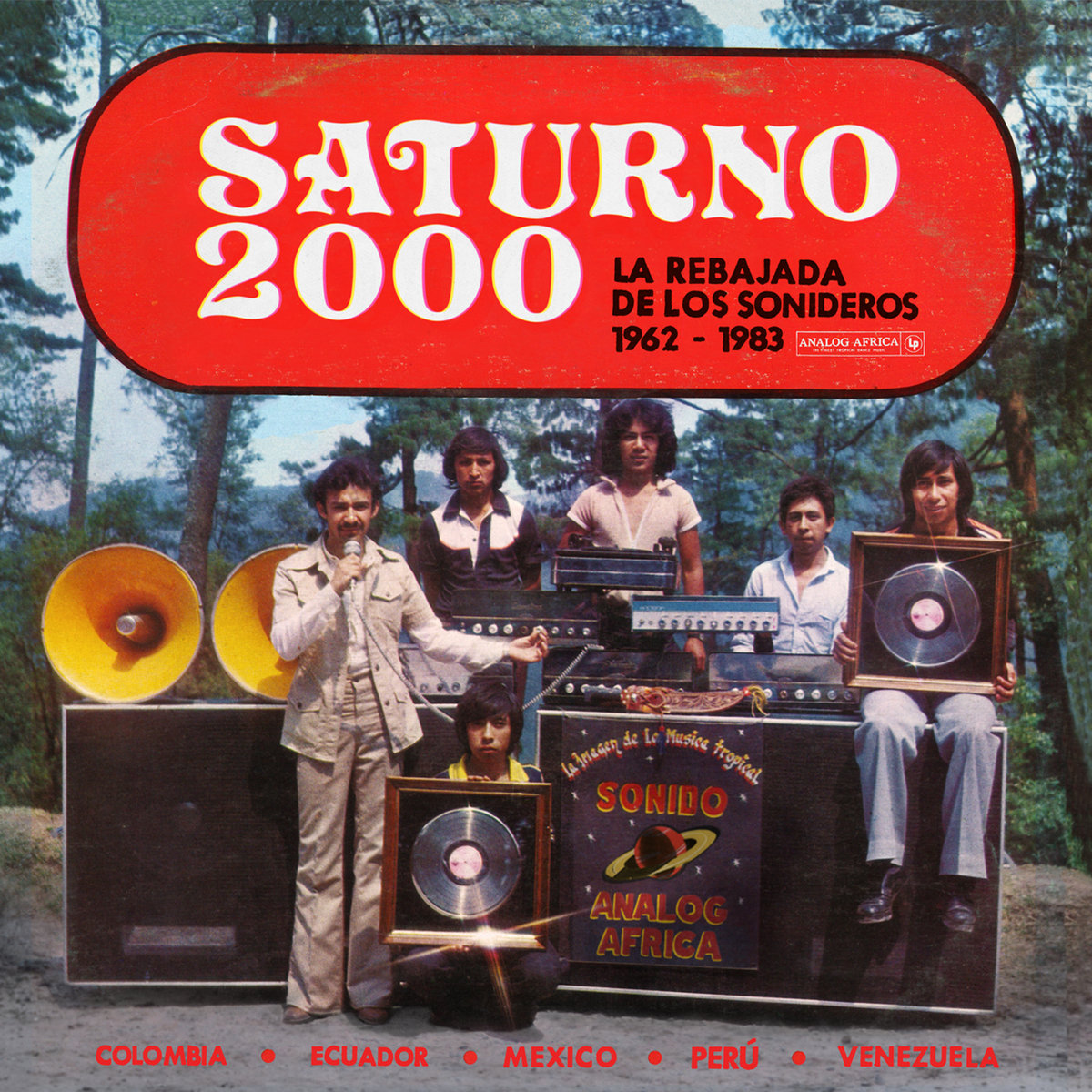 "Saturno 2000 - La Rebajada de Los Sonideros 1962 - 1983" (Analog Africa)
"Mesmerizing collection somewhere in the region of Hany Mehanna, Joe Meek, Olga Mella, Mort Garson, and Konono #1, which is a hell of a region, yet distinct and idiosyncratic." — Duncan Edwards
"Plenty of cratediggers find killer lost records in far-flung places, but Analog Africa unearths entire lost subcultures. This instant classic documents slowed-down cumbias popularized by Mexican sound system operators, which is definitely something I didn't realize I needed in my life until I heard the opening 'Sampuesana.'" — Anthony D'Amico 


"Luke Schneider Presents Imaginational Anthem vol. XI : Chrome Universal - A Survey of Modern Pedal Steel" (Tompkins Square)


"I have historically not been a big pedal steel fan, but Chuck Johnson's recent work has recalibrated my ears enough to dig this collection. Curator/contributor Luke Schneider made quite a few inspired choices and most of the featured artists were entirely new to me. I especially enjoyed the Maggie Bjorklund piece." —

Anthony D'Amico


"Studio One Women Vol. 2" (Soul Jazz)


"I am a total whore for these Studio One compilations. This is one of the lighter, more pop-focused instalments, but it is characteristically strewn with gems. Nana McLean's dubbed-out girl group bliss was especially revelatory." —

Anthony D'Amico


"Silberland - Kosmische Musik Vol 1 (1972​-​1986)" (Bureau B)


"I'm so pleasantly surprised to find this in the Top 5 ranking of compilations this year! So many great tracks here, and some lesser known selections that deserve the spotlight" —

Eve McGivern


"WaJazz: Japanese Jazz Spectacle Vol.I - Deep, Heavy and Beautiful Jazz from Japan 1968-1984" (180g/ WaJazz)
"Ghost Riders" (Efficient Space)


"The ache and throb of teenage hopefuls. Do not miss 14 year old Dennis Harte's fantastic track "Summer's Over", a 1960's gem." —

Duncan Edwards


"Yet another singular collection ('coming of age garage soul') from the label who previously blessed us with

Sky Girl

. Watch your back, Numero Group!" —

Anthony D'Amico


"Hallow Ground presents: EPIPHANIES" (Hallow Ground)
"Echoes Of The Quadrature - One & Two & Three & Four (tied)" (insectorama)
"I Had the Craziest Dream: Modern Jazz and Hard​-​Bop in Post War London, Vol. 1 & 2 & 3 (tied)" (Death Is Not The End)
"Begging the Moon: Phleng Thai Sakon & Luk Krung, 1945-1960" (Death Is Not The End)


"Beguiling melodies which, as with Ferkat Al Ard's

Oghneya,

hooked me from the first few bars." —

Duncan Edwards


"All Bad Boy & All Good Girl: Manchester Street Soul Soundtapes, 1988​-​1996" (Death Is Not The End)


"Like enjoying a tour of Manchester's hipper streets circa late 1980s-mid 1990s without any of the real life irritation of suffering someone blasting their musical choices in public. Classic mixtape mythology, then." —

Duncan Edwards


"Studio One Music Lab" (Soul Jazz)
"Beirut Adrift" (Norient)
"SESTRO" (система | system)
"Some fantastic gems on this Ukranian release to benefit women and LGBT+ people affected by the war." — Jon Whitney


"Longing for the Shadow: Ry​ū​k​ō​ka Recordings, 1921​-​1939" (Death Is Not The End)
"A Colourful Storm USB Bomb" (A Colourful Storm)
"Padang Moonrise: The Birth of the Modern Indonesian Recording Industry (1955-69)" (Soundway)


"Soundway's Miles Cleret was already responsible for at least a half-dozen compilations that remain in perpetual heavy rotation for me (

The Sound of Siam

,

Cartagena!

, etc.) and this one is yet another instant classic." —

Anthony D'Amico


"XKatedral Anthology Series I" (XKatedral)
"Pefkin / Roxane Métayer split LP" (Morc)
"Aquapelago: an Oceans Anthology" (Discrepant)
"Studia Spiritual" (12th Isle)
"Elsewhere VXIII" (Rocket)
"Pure Wicked Tune: Rare Groove Blues Dances & House Parties, 1985​-​1992" (Death Is Not The End)
"Get This: 32 Tracks For Free - A Tribute to Peter Rehberg" ($ pwgen 20)
"S​í​ntomas de techno : Ondas electr​ó​nicas subterr​á​neas desde Perú (1985​-​1991)" (Buh)
Vault/Reissue of the Year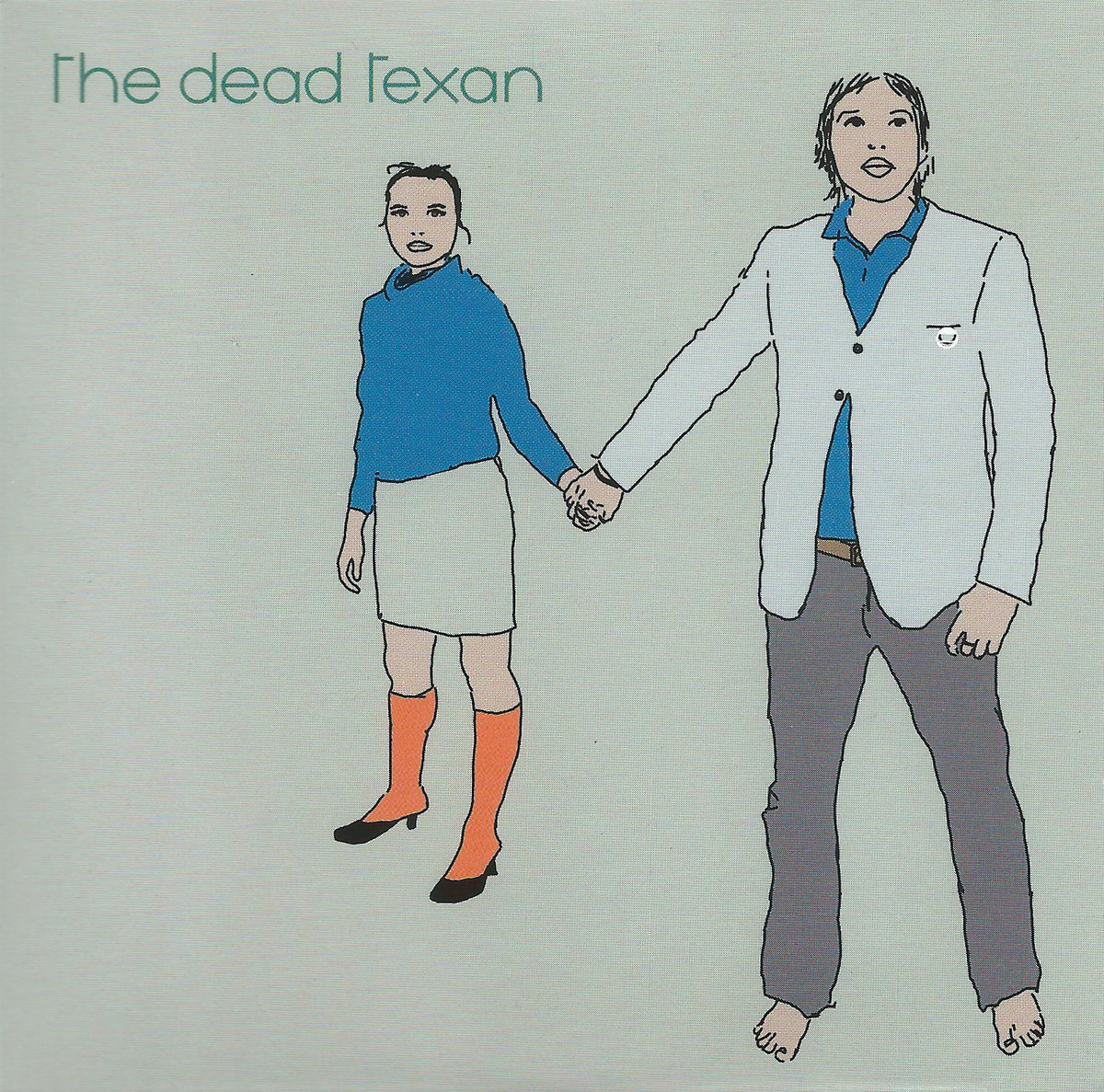 The Dead Texan (kranky)


"Sounds just as great as it ever did." —

Duncan Edwards
"Christina Vantzou is only credited as contributing film and videos to this release but thankfully her music career has taken off with numerous solo releases since then and appears twice in this year's top 50 albums." — Jon Whitney


Stereolab, "Pulse of the Early Brain [Switched On Volume 5]" (Duophonic)


"Hearing Simple Headphone Mind performed live was certainly not on my bingo card but there it was, and it was a magnificent experience!" —

Jon Whitney


Gavin Bryars, "The Sinking Of The Titanic" (Superior Viaduct)
Sarah Davachi, "In Concert & In Residence" (Late Music)
Diamanda Galás, "The DIvine Punishment" (Intravenal Sound Operations)
"Classic, and my favorite in the Red Death trilogy. Glad it is available once again." —

Creaig Dunton




Emeralds, "Solar Bridge" (Ghostly)
Coil, "Selvaggina, Go Back Into The Woods" (Retractor)
Ekkehard Ehlers, "Ekkehard Ehlers plays" (Keplar)


"I don't know if I should be excited about the vinyl reissue of this 20-year-old collection or not, but

Plays

is an absolutely canonical 'early 2000s laptop milieu' album in my book. Please play 'John Cassavetes 2' at my eventual funeral." —

Anthony D'Amico 


Can, "Live In Cuxhaven 1976" (Mute)
Coil, "Persistence Is All (Live At Royal Festival Hall)" (Retractor)
Fennesz, "Hotel Paral.lel" (Editions Mego)
Codeine, "Dessau" (Numero Group)


"I am not a passionate enough Codeine fan to have a strong opinion about how this long-lost second album stacks up against the one that was ultimately released in its place (1994's

White Birch

), but I

am

a passionate enough Codeine fan to be delighted that their tragically lean discography unexpectedly expanded last year. It is extremely rare for a formerly shelved album to be this good." —

Anthony D'Amico 


Sonic Youth, "In/Out/In" (3 Lobed)


"As a long-time SY devotee, I didn't think twice about pickup up this one. I'm always happy to see rarities, though I found this to be mostly for the obsessive fan." —

Eve McGivern
"As a fan of the Musical Perspectives series over their '90s major label pop albums, this was a welcome pleasure."

—

Jon Whitney




Coil, "Limoges 2002" (Retractor)
Nate Scheible, "Fairfax" (Warm Winters Ltd)


"Is there anything sadder than anonymous sadness, or more hopeful than anonymous hope?" —

Duncan Edwards
"This one is an absolute all-timer for me. A once-in-a-lifetime thrift store find loving transformed into a singular emotional gutpunch of an album. Total stunner from start-to-finish." — Anthony D'Amico


Thomas Leer & Robert Rental, "The Bridge" (Mute)
"One of the finest albums Industrial Records issued." — Jon Whitney


Lustmord, "[The Dark Places of the Earth]" (Pelagic)
Sun Ra and his Blue Universe Arkestra, "Universe in Blue" (Cosmic Myth)
The Sonora Pine, "II" (Husky Pants)
Photay with Carlos Niño, "An Offering" (International Anthem)
Galcher Lustwerk, "100% Galcher" (Ghostly International)
Mouse On Mars, "Radical Connector" (Thrill Jockey)
Wire, "Not About To Die" (Pink Flag)


"One of the few bands (and eras) where the demos are not only drastically different, but stand brilliantly on their own." —

Creaig Dunton


"Proving that even in their rawest forms, Wire is a genius musical force." —

Eve McGivern


Maxine Funke, "Pieces of Driftwood" (Disciples)
Laraaji, "Celestial Vibrations" (Numero Group)

Boxed Set of the Year
Coil, "Love's Secret Domain (Chaostropy Edition)" (WaxTrax!)
"I'm glad more generations get to experience this incredible album." — Eve McGivern


Iannis Xenakis, "Electroacoustic Works" (Karlrecords)


"The fact that this has been sitting unplayed on my bookshelf for months fills me with a high level of ambient shame at all times." —

Anthony D'Amico


Jesu, "Jesu (deluxe)" (Avalanche)
Karate, "Time Expired" (Numero Group)
"Bound For Hell: On The Sunset Strip" (Numero Group)
"I never realized how much I missed hairspray, tight pants, and guitar solos." — Jon Whitney


Al Cisneros, "Sinai Dub Box (2012-2022)" (Drag City)
Celer, "Selected Self-releases, 2006-2007" (Two Acorns)


"Most of the strongest albums from Celer's classic duo years lovingly and stylishly compiled in one place." —

Anthony D'Amico


Edward Ka-Spel, "The Quarantine Tapes Volume 2" (Witch Cat)
Neu!, "50" (Grönland)


"One of the most highly anticipated releases of 2022, but ultimately not essential if you have all the original albums. Still, there are some goodies here that will warm a completist's soul." —

Eve McGivern


Tindersticks, "Past Imperfect: The Best Of Tindersticks '92 - '21" (City Slang)
Love and Rockets, "The Albums 1985-1994" (Beggars Arkive)


"I coveted this one pretty hard, but ultimately couldn't justify the price tag as an owner of the 180 gram reissues. Still, a worthy collection from one of my favorite bands for anyone that doesn't already have these in a non-digital format." —

Eve McGivern


Sleep, "Dopesmoker" (Third Man)


"How many times has this been reissued? An album of mythical proportions for sure." —

Eve McGivern


The Heads, "Under Sided (20th Anniversary Edition)" (Rooster Rock)


"More from the early catalog please." —

Eve McGivern


Ákos Rózmann, "Mass/Mässa" (Ideologic Organ)
The Residents, "Wormwood Box" (Cherry Red)
Merzbow, "2017 - 2020 & 35CD Box (tied)" (スローダウン)
Peter Murphy, "Peter Murphy" (Beggars Arkive)


"Beggars Arkive has been hit and miss with the re-pressings and reissues. I was certainly not impressed by the records from this set that I did hear, along with the fuzzy artwork. The Dali's Car record, however, not part of this set, I felt was fantastic." —

Jon Whitney


Motorpsycho, "Salad Days Vol. 1 & 2 (tied)" (Rune Grammofon)
Sleep, "Sleep's Holy Mountain" (Earache)


"I'll ask again, how many times has this been reissued? Still, recommended if you had neither this, nor

Dopesmoker

in physical format." —

Eve McGivern


Roland Kayn, "Infra" (Reiger)
µ-Ziq, "Lunatic Harness (25th Anniversary Edition)" (Planet Mu)
Robert Fripp, "Exposures" (Discipline Global Mobile)


"Five versions of the one album, and a metric ton of Frippertronics performances. Redundant as hell, but I still bought it." —

Creaig Dunton


"While I didn't spring for the ultra-deluxe massive version of this one, having never owned it previously on vinyl meant purchasing at least the original format." —

Eve McGivern


Muslimgauze, "The Extreme Years" (Aquarelist)
Karen Dalton, "In My Own Time" (Light in the Attic)


"After hearing tracks from this one, I ran across the deluxe set for a good price, and sprung for it. I don't regret it." —

Eve McGivern


Pere Ubu, "Nuke The Whales 2006-2014" (Fire)
Artist of the Year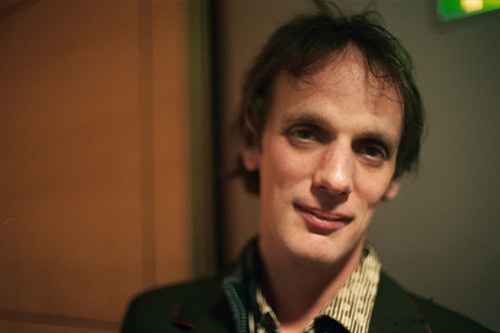 Andrew Chalk
"Between solo releases and collaborations, Chalk continues to give us nothing but high quality pieces of art." — Jon Whitney


Oren Ambarchi
Sault
"Six full-length albums and one small length album in a single year mathematically earned this mysterious collective this high a score, yet I'm disappointed none broke the top 100 from the readers, as they all command attention." — Jon Whitney


The Soft Pink Truth
Edward Ka-Spel
The Legendary Pink Dots
Pan•American
Lucrecia Dalt
KMRU
Diamanda Galás
Label of the Year
Thrill Jockey
"I just uncoved a catalog of theirs from 25 years ago in a CD from back then and was reminded how consistent they have been over the years with issuing fantastic music. (Sadly the LP prices are now pretty much tripled for what they were in 1998.)" — Jon Whitney


Drag City
Longform Editions


"Pretty much every new batch of Longforms Editions releases in 2022 featured at least one near-masterpiece, delightful surprise, or a beloved familiar name gamely trying their hand at something new." —

Anthony D'Amico  


Kranky
Room40
Smalltown Supersound
International Anthem


"International Anthem is a bit more jazz-centric than my usual haunts, but albums like the Alabaster DePlume one make me wonder how many other leftfield delights I may have unknowingly slept on." —

Anthony D'Amico


Numero Group
Mute
Rocket
New Artist of the Year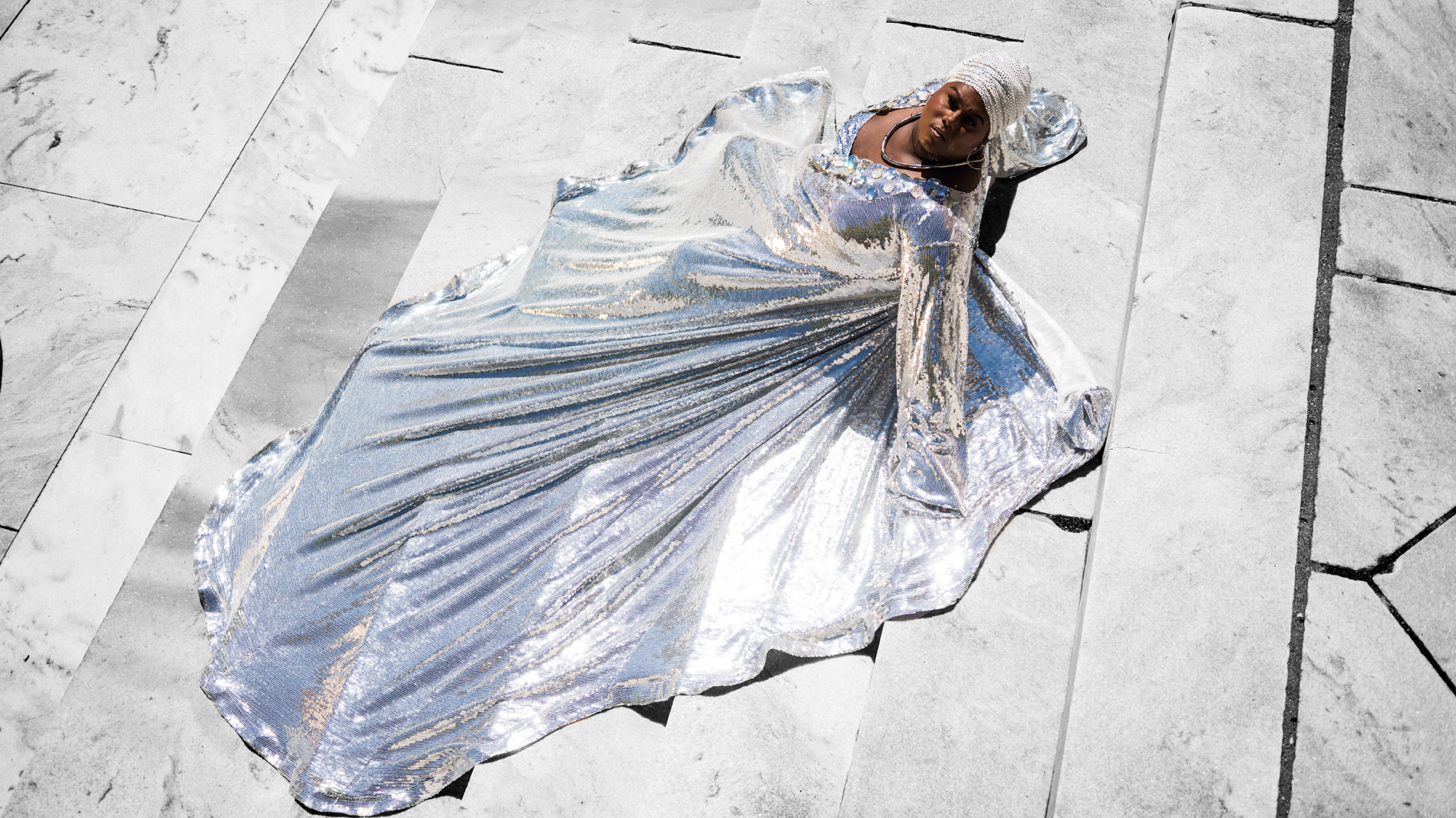 Kyle Kidd

"The best moments of Kyle Kidd's solo debut sound like a '70s soul diva just awoke from a coma and developed a healthy passion for the pleasures of tape hiss, subtly hypnagogic production, and the Arthur Russell/Larry Levan side of the late '70s NYC underground." — Anthony D'Amico

"When I'm exposed to someone who grabs my attention this much, I passionately seek out more information of who they are, their history, and what got them to this point. The music of Kyle Kidd over the last few years that I was able to find is beautiful—that voice is absolutely gorgeous—but if I had heard those songs first, I would not have been prepared for the remarkable depth and finesse of Soothsayer. The haunting arragements, the compositons trigger so much emotion it feels like a warm embrace, almost as if soul was injected into Satie." — Jon Whitney
Lifetime Achievement Recognition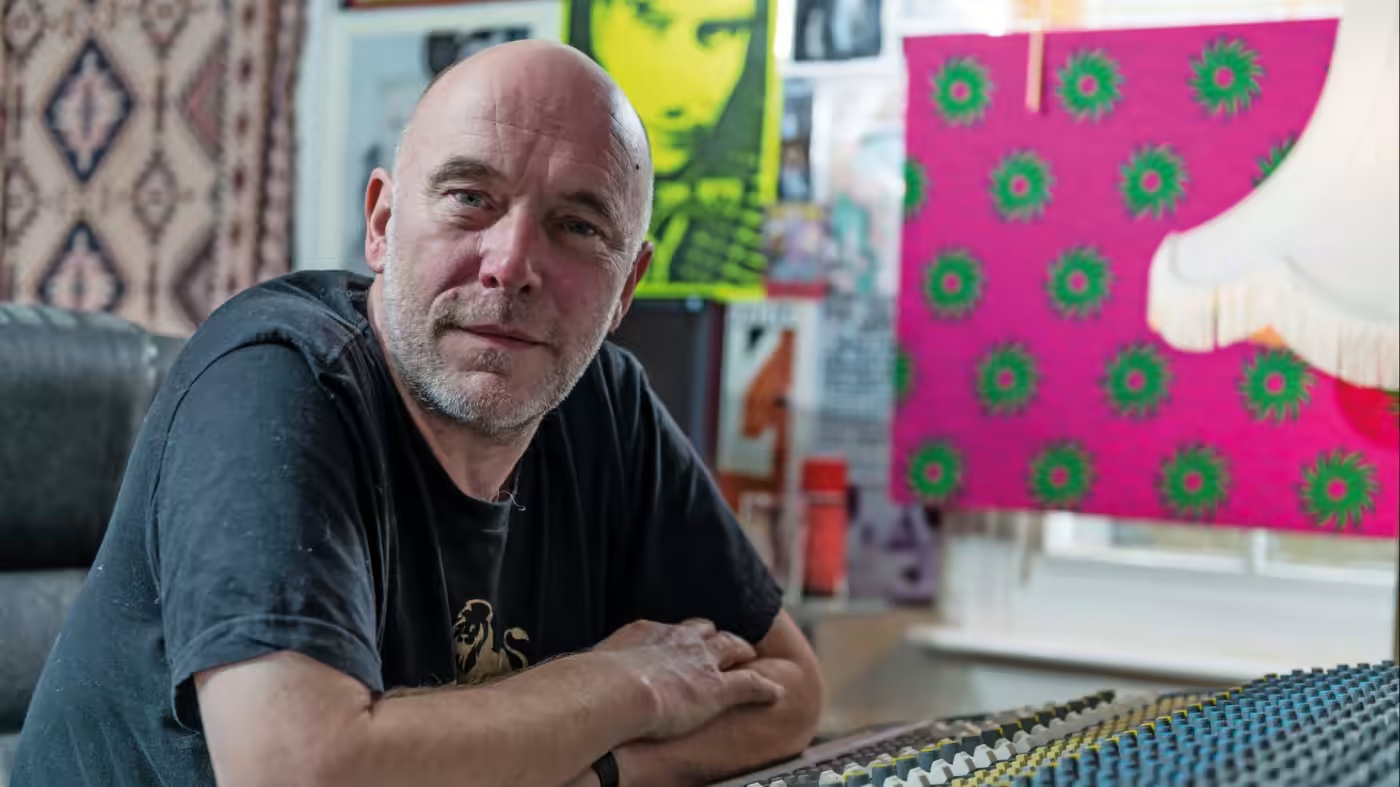 Adrian Sherwood
"Adrian Sherwood famously taught himself sound engineering as a reggae-obsessed teen (before the emergence of cassettes) and has been tirelessly championing cool underground music and the DIY ethos ever since. In just his '80s heyday alone, he was arguably at the cutting edge of the post-punk scene (working with Ari Up and Mark Stewart), London's reggae scene (Creation Rebel, Prince Far I, Mikey Dread), industrial music (Ministry, Skinny Puppy, NIN), and maybe even rap (Sherwood's Tackhead bandmates were the Sugar Hill house band and backed Grandmaster Flash). Along the way, he also made some significant dub innovations (playing effects backwards), established a killer house band of his own, and helped reinvigorate the careers of some of his Jamaican heroes. There have certainly been some lean years and disappointing albums along the way (as Sherwood would be the first to admit), but he just kept moving forward regardless because that is simply what he does. More than four decades after he started, Sherwood is still releasing fine albums, restlessly trying out new ideas, and hipping new generations to canonical dub/reggae sounds." — Anthony D'Amico
"My very first unwitting exposure to Adrian Sherwood was in the remix of The Beatnigs Television: The Drug of the Nation in 1988, after which I then kept seeing On-U plastered over albums by my most recent exploration, Mark Stewart. While I've been aware of Adrian Sherwood as a producer, and On-U as a label for years, I'm a latecomer to truly understanding the vast span of his career." — Eve McGivern
"I was a big Depeche Mode fan when I was 13, and words could not describe my shock hearing that Are People People? re-remix from Sherwood. I had never heard something labeled as a remix that was so far removed from the original: it was completely unrecognizable and made very little musical sense. But I had more questions. Where on earth did this inspiration come from? Who would bury something so massive so deep on limited releases? And WTF is an ON-U Sound Science Fiction?? In the next couple years Sherwood's name was appearing on albums from groups heavy on my playlists like Ministry, Cabaret Voltaire, Tackhead, KMFDM, and Skinny Puppy. Most of the music he did for the post-industrial acts I had known resembled nothing before nor after his involvement. It was still a few years before I finally gained exposure to his reggae and dub history stetching back to the late '70s, along with genre-bending releases from Annie Anxiety, Missing Brazilians, and Voice of Authority, and it is all about as flawless as it gets. Over 40 years later he's still at the controls, as relevent as ever, the two albums this year from Horace Andy and previously from Lee Perry are perfect evidence." — Jon Whitney