News & Events
Buzz Bin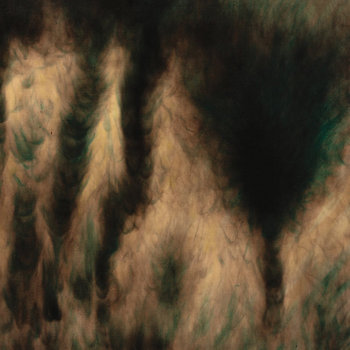 William Basinski's reputation as the foremost producer of profound meditations on death and decay has long been established, but on his new album, Lamentations, he transforms operatic tragedy into abyssal beauty. More than any other work since The Disintegration Loops, there is an ominous grief throughout the album, and that sense of loss lingers like an emotional vapor.

Captured and constructed from tape loops and studies from Basinski's archives – dating back to 1979 – Lamentations is over forty years of mournful sighs meticulously crafted into songs. They are shaped by the inevitable passage of time and the indisputable collapsing of space – and their collective resonance is infinite and eternal.
Out November 13th on Temporary Residence.
Parent Category: News & Events
Category: Buzz Bin
Hits: 2674
Some bands struggle to transcend their initial mythos, those stories that introduce them to the public eye. But The Dead C is a notable exception. They appeared in 1986 under a cloud of mystery, their unconventional location (South Island, New Zealand) helping to fuel their erratic sound. Name-dropped through the nineties by groups like Sonic Youth and Yo La Tengo, they gained influence and acclaim but never strayed from their original mainlined performing technique, which can sound like chaos to the casual listener.

What kind of a world greets them and their new album Unknowns in 2020? New Zealand culture is better known throughout the world, not to mention a low-virus paradise. Yes, isolated as in the past, but this time for being a nation of efficacy in tackling a public health crisis. But what about the rest of us? The music of Mssrs. Robbie Yates, Bruce Russell and Michael Morley endures, partially because their errant sounds, once so alienating, now feel like they've been made flesh in a large part of the modern day world.

Continuing to delve inwards for inspiration with tin ears towards trends, styles and technique, The Dead C forge onward. Unpolished, dusty and gritty, these three have again taken two guitars and drums, a combo which has less to say than ever, and leave us stunned. Unknowns has Morley slurring over spiraling dissemblance, with tracks ricocheting from intense to assaultive to drained, yet consistently magnificent.

As reliable as ever, The Dead C are firmly grounded as an unassailable Truth.
Out October 16th on Ba Da Bing.
Parent Category: News & Events
Category: Buzz Bin
Hits: 2752